Discover...
The NIH Division of Biologics Standards (DBS) licensed the rubella vaccine for use in June 1969. Explore this selection of items from the NLM Digital Collections to discover how scientists working at the DBS set policy, conducted research, and enforced standards to ensure the safety of vaccines.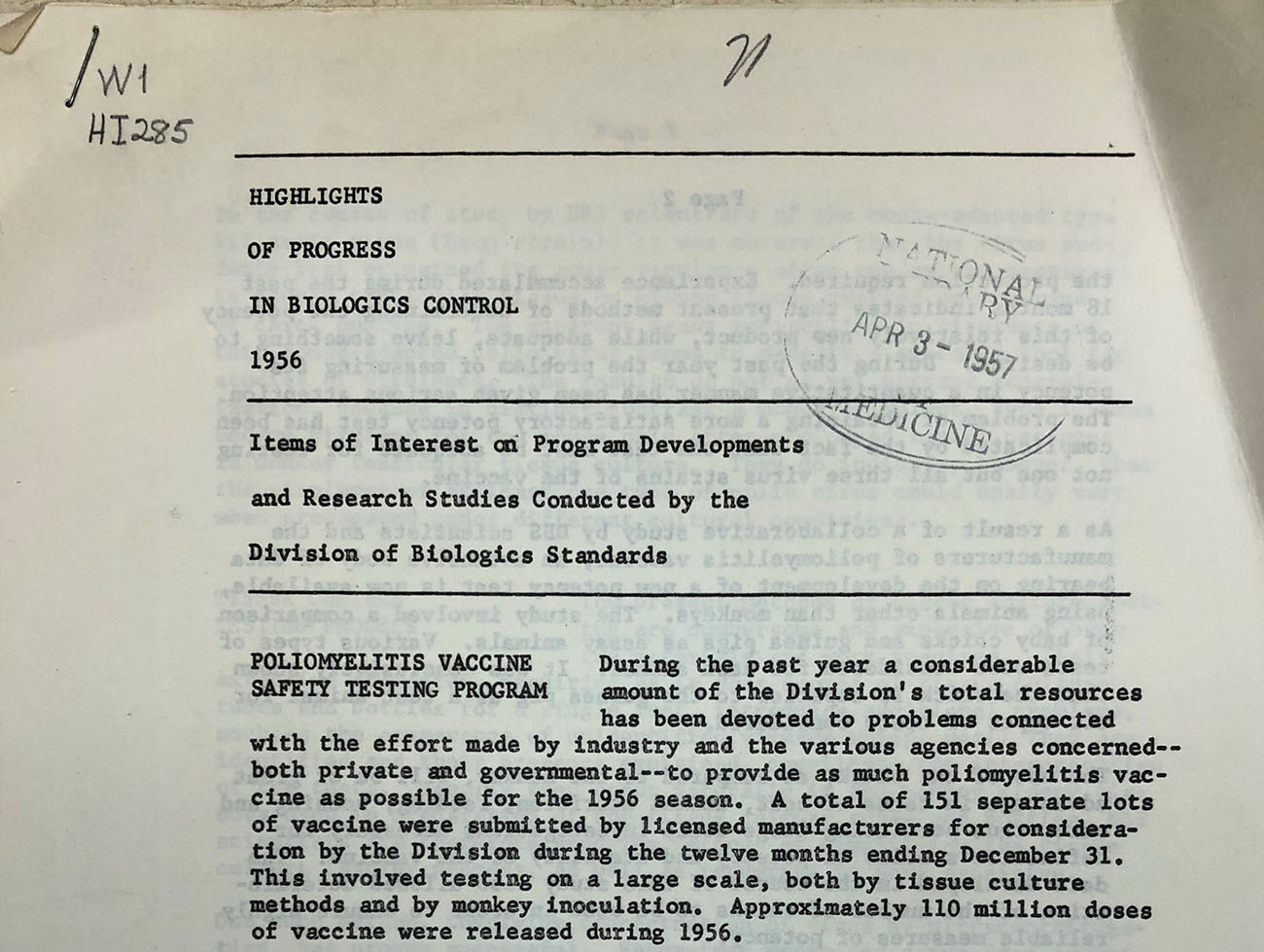 "Highlights of Progress in Biologics Control," Division of Biologics Standards National Institutes of Health, Bethesda, Maryland, 1956
Courtesy National Library of Medicine
Biologics are a vast category of medical products. This 1956 report on DBS's activities mentions vaccines, blood products, tissue cultures, and more.