Discover...
The NIH Division of Biologics Standards (DBS) licensed the rubella vaccine for use in June 1969. Explore this selection of items from the NLM Digital Collections to discover how scientists working at the DBS set policy, conducted research, and enforced standards to ensure the safety of vaccines.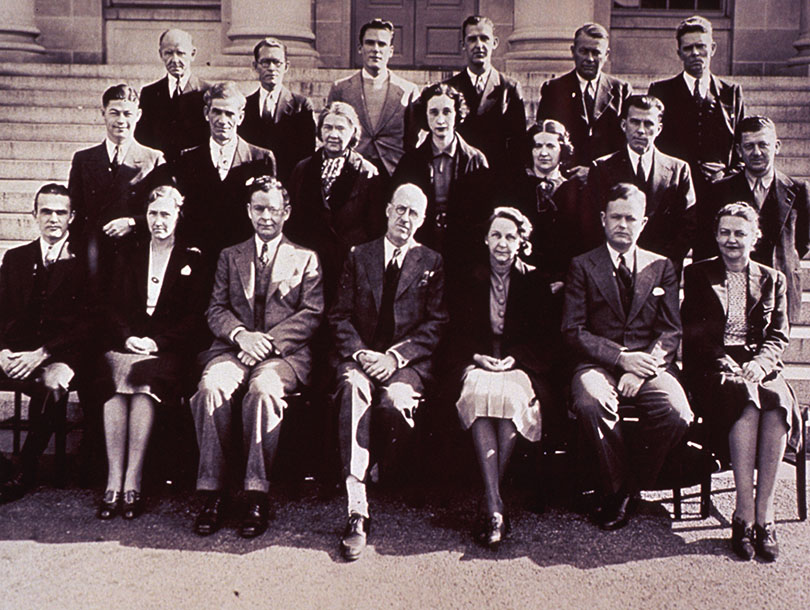 Staff of the Laboratory of Biologics Control, in front of the Public Health Service Laboratory on the campus of the NIH, Bethesda, Maryland, 1938
Courtesy National Library of Medicine
DBS's roots reach back to the late 19th century. Both the Hygienic Laboratory, set up by the Marine Hospital Service, and the United States Public Health Service's Rocky Mountain Laboratory and Biologics Control Laboratory were forerunners to DBS. In 1938, one year after the Rocky Mountain Laboratory became part of the NIH, the lab's staff gathered for this photograph.