Discover...
The NIH Division of Biologics Standards (DBS) licensed the rubella vaccine for use in June 1969. Explore this selection of items from the NLM Digital Collections to discover how scientists working at the DBS set policy, conducted research, and enforced standards to ensure the safety of vaccines.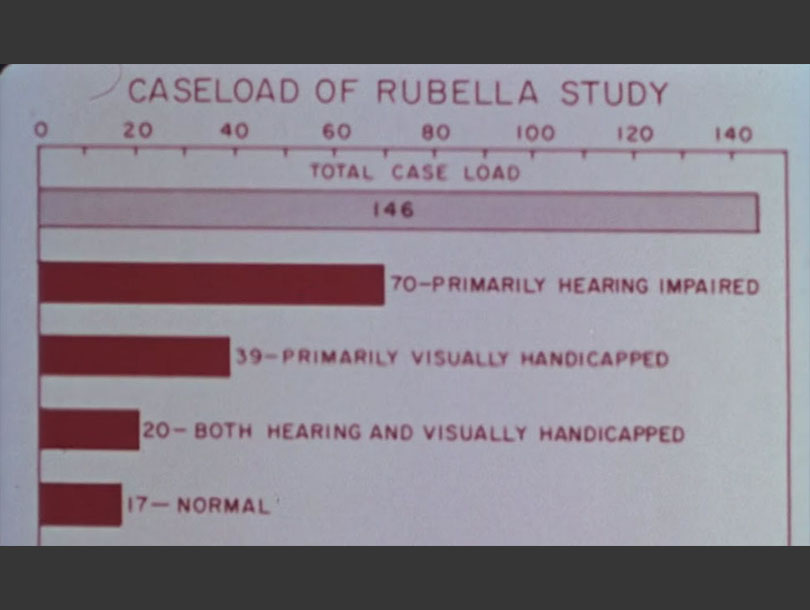 Challenge for Habilitation: The Child with Congenital Rubella Syndrome, Gloria Grimes Cochran and Winston Cochran, 1977
Courtesy National Library of Medicine
This film documents the rubella study group and nursery in the child development clinic at Texas Children's Hospital. The program provided medical, educational, and social services to children with congenital rubella syndrome. The study also supported parents as they cared for their children and supported their development. The film documents occupational and physical therapy, children playing with their peers in a nursery, and a class for parents.