Discover...
The NIH Division of Biologics Standards (DBS) licensed the rubella vaccine for use in June 1969. Explore this selection of items from the NLM Digital Collections to discover how scientists working at the DBS set policy, conducted research, and enforced standards to ensure the safety of vaccines.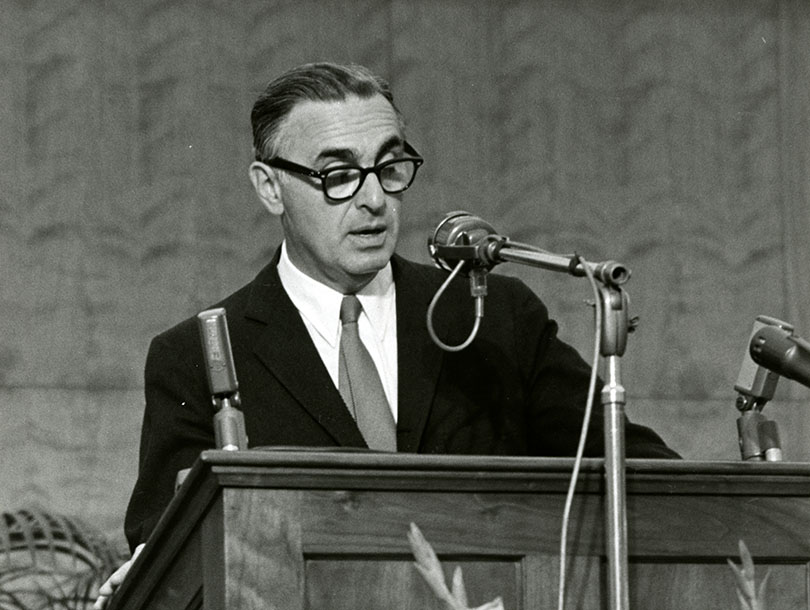 Abraham Ribicoff, then Secretary of Health, Education and Welfare, December 1961
Courtesy National Library of Medicine
Concerned by the claims made by NIH staff member J. Anthony Morris (1918–2014) who raised concerns about DBS' management, policy, and procedures, Senator Abraham Ribicoff (1910–1998) launched an investigation of DBS activities in October 1971. His subcommittee on Government Operations held hearings into DBS' work.