Discover...
The NIH Division of Biologics Standards (DBS) licensed the rubella vaccine for use in June 1969. Explore this selection of items from the NLM Digital Collections to discover how scientists working at the DBS set policy, conducted research, and enforced standards to ensure the safety of vaccines.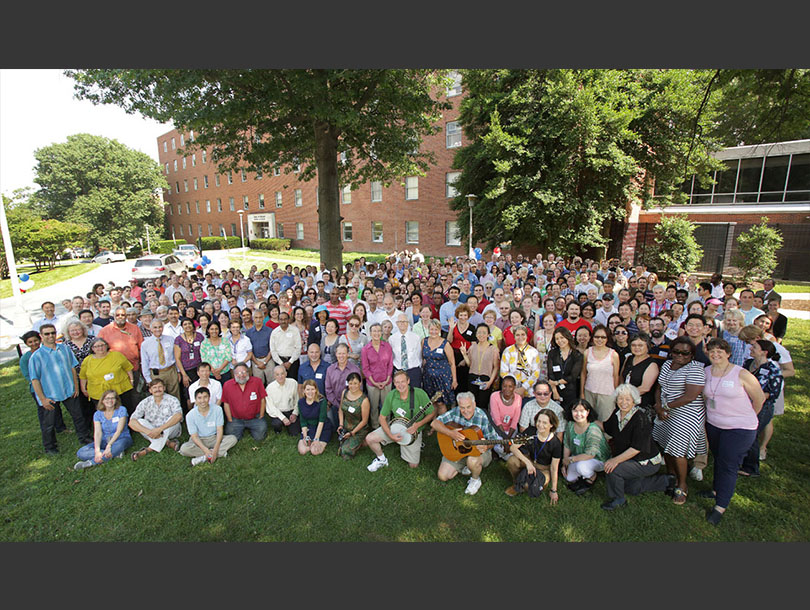 FDA employees at a picnic on the lawn of NIH Building 29, June 27, 2014
NIH Record
The FDA's Center for Biologics Evaluation and Research was based on the NIH campus until the summer of 2014 when it moved to a new campus in White Oak, Maryland. A staff picnic just before the move celebrated the spirit of collaboration between the NIH and FDA.