Discover...
The NIH Division of Biologics Standards (DBS) licensed the rubella vaccine for use in June 1969. Explore this selection of items from the NLM Digital Collections to discover how scientists working at the DBS set policy, conducted research, and enforced standards to ensure the safety of vaccines.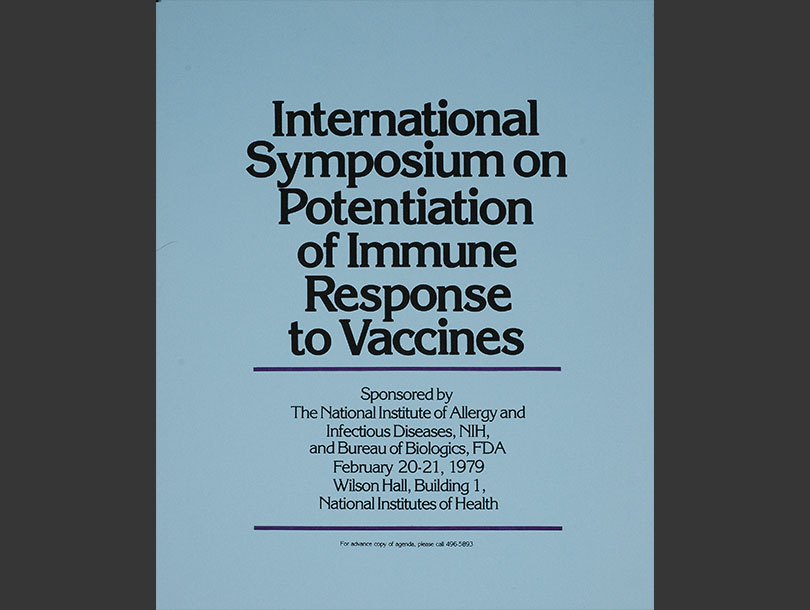 Poster promoting International Symposium on Potentiation of Immune Response to Vaccines, National Institutes of Health, Medical Arts and Photography Branch, Bethesda, Maryland, 1979
Courtesy National Library of Medicine
In 1979, the NIH and FDA cosponsored a conference about vaccines. Researchers in both institutions worked collaboratively after DBS transferred to FDA.